Email:  ALL 8th Grade and 7th grade with last names A-L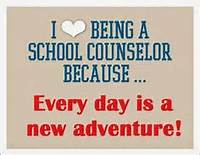 Welcome to our Guidance Web Page.  My name is Ms. Fortune and I am School Counselor for 8th grade and last names A-L for 7th grade.  I have been a School Counselor in the St. Johns County School District for 25 years.  15 of those years have been here at Sebastian Middle School.  One of my professional goals for this year is to  introduce 6th-8th grade students to Florida Shines.  This is a comprehensive education and career planning system.  It is a developmentally-appropriate online tool that helps middle and high school students learn about themselves, explore careers, build an education plan, and prepare for work.  8th grade students have received this information through my presentation in their Language Arts classes.  6th and 7th grade students will receive this information this Spring.  Florida Shines may be found on the Sebastian Symbaloo page under Florida Shines with the graduate icon.  Below is the power point presented to our students to assist with the Florida Shines registration process.  Please do not hesitate to call if you any questions, concerns, or feedback for us.  Thank you!
---
My Career Shines PP Directions  Thank You to Ms. Bennett-ICT Teacher
Use your Florida Shines results to make informed decisions about high
school with a few simple steps: 
 Attend the Academy Nights presented at each high school in January
Mrs. Maltby, SAHS Career Specialist, answered a few of the most frequently asked 8th Grade Academy Application Questions:
How do I apply to an academy?
Students will apply to Programs of Choice through the Home Access Center. Directions can be found on the District website.
 Do I have to pick just one?
No, students can select up to three choices on the application. However, they do have to place them in order of priority.
Am I allowed to apply to an academy that is not offered at my home zoned school?  For example, if I am zoned for SAHS can I apply to the Health Science academy at Pedro?
Yes, students can attend an out-of-zone school for a Program of Choice.  However, transportation is only provided to the zoned school.
Is there transportation to academies that are not offered at my home zoned school?
See answer above.
If I am already in Band, Chorus, Drama, or Art do I still have to audition?
Yes, students applying to the Center for the Arts must meet the application deadline and audition on the scheduled date.
Is there anything my child needs to do to prepare for audition?
See Guidance or Mr. Rogers for How To Prepare for Audition handout.
If I am applying to AICE or IB do I have to give 4 teacher recommendation letters to my Academic teachers to complete a week before deadline?  If I do not give my teachers one week prior notice will my application be incomplete?
Yes and yes. 
---
CAREER INFORMATION
Go to http://www.floridastudentfinancialaid.org/ssfad/bf/