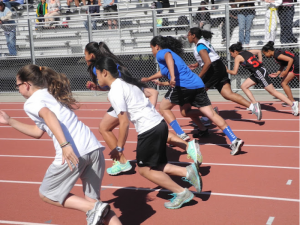 It's that time again!
Practices for the SMS Track and Field team will start February 26th (Tuesday).  The practices will run on Tuesdays ONLY after school until 3:30 through March 12th.
April 20th – Track Meet 8:00 am – 1:00 PM At Nease High School
April 24th – Track Meet 4:00 pm – 7:00 pm – AT Pedro Menendez High School
May 1st – Track Meet, 4:00pm – 7:00pm @ St Augustine High School
A permission slip must be filled out and turned into Coach Rachel Mathis.
Track Permission Slip
The season goes to the end of April.
For questions talk to Ms. Mathis.