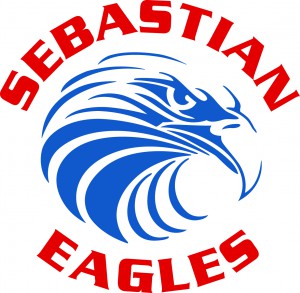 Opened in 1991, and located just north of historic downtown St. Augustine, Sebastian Middle School serves 6th, 7th, and 8th grade students from the greater St. Augustine area. The school property is situated on 77 acres of land; the school building and parking lots have a 21-acre footprint, the athletic field is 15 acres, and the rest is protected wetlands.
---
---

The Future of SMS: STEAM Education

STEAM education is a trans-formative approach to learning that guides students through an exciting world of curiosity, problem solving and creativity.  The core subjects of science and math are connected to language arts and social studies through interdisciplinary activities and units infused with the arts and technology.  Students engage in inquiry activities and make real-world connections as they produce both digital and project based artifacts.  These projects often incorporate the engineering design process and multiple technological tools. Students take on leadership roles in the STEAM environment and develop a deeper understanding of the conceptual connections within their subjects.
Vision Statement
At Sebastian Middle School all children will achieve personal success in their learning and become responsible and productive citizens.
Mission

In order to prepare our students to live in and contribute to a changing world, Sebastian will provide a balanced, varied school curriculum designed to meet the academic, cultural and social needs of individuals from the diverse backgrounds of our community.
Quick Facts
Academic Programs

Advanced courses in Language Arts, Science, Social Studies and Math at all grade levels
High school credit courses include Algebra I, Geometry, Physical Science, Biology & Spanish I
ESE and Gifted Education opportunities offered at all grade levels
Electives

STEAM (Science, Technology, Engineering, Art, Mathematics
Information Communication Technology
Music – Guitar, Band and String Orchestra (levels I, II and III offered in each)
Art – 2D and 3D Visual Art
Spanish – Exploratory Spanish, Beginning/Intermediate Spanish & Spanish I (H.S. credit course)
AVID (Advancement Via Individual Determination)
Sports and Extracurriculars

Eagle Athletics includes Cross Country, Track, Volleyball and Basketball, –  coached by SMS teachers and staff; Football, Soccer and Baseball/Softball, Tennis and Golf are organized and coached by the St. Johns Middle School Athletic Association.
After-school Clubs include Art, Builders Club (community service), National Jr. Honor Society, SWAT, Lego League Robotics, Yearbook, Bridge, Gaming and Coding among others.
---