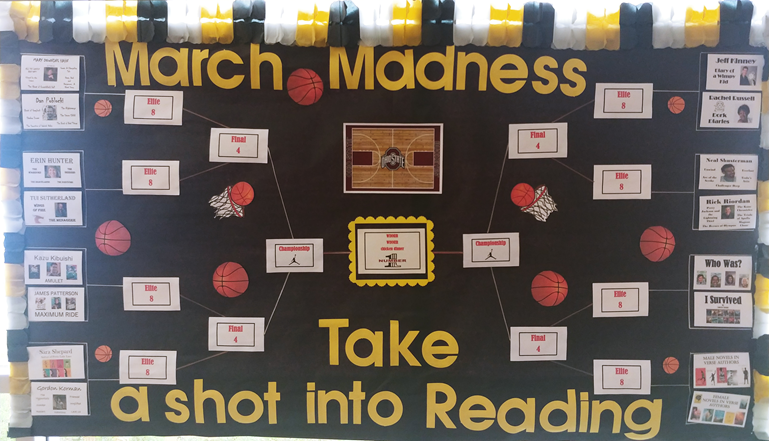 March Madness in the Media Center! 
We are encouraging teachers and staff to play the brackets too!  Come to the Media Center this week to vote for your favorite author.  Our sweet 16 are on the tables waiting for your perusal.  Overall bracket wins the lovely basket or a four pack of tickets to the Fountain of Youth.  Winners are based on circulation.
And may the odds be in your favor!
Welcome to the Sebastian Middle School
Our hours are 7:30 am-2:00 pm Monday, Tuesday, Thursday, and Friday and until 1:00 pm on Wednesday. 
Students currently visit the Media Center on a bi-weekly basis through their ELA class. Books are either due for renewal or returned every two weeks.  Students may also come throughout the school day to the Media Center with a signed note from their teacher.
MakerSpace is also available during the day.  Lunch passes are given out on a first come first serve basis during morning
passing time.
Our Vision Statement:

The Sebastian Middle School Media Center strives to create an environment that promotes learning for all students by providing equitable access to information, teaching
information literacy skills, and encouraging lifelong learning.   
The media center strives to be a center of collaborative learning that produces creative students who have an appreciation of literature, critical thinking skills, and a respect for others and self.