Sebastian Eagles Volleyball
Boys and Girls Tryouts
Wednesday – August 15th 1:30 – 3:30
Thursday/Friday – August 16th and 17th 2:30 – 4:00
** Must have a physical prior to tryouts!
Qualities to make the team:
Volleyball skill – pass, set, serve, hit
Athletic ability – move, run, jump
Coachability – ability to follow instructions, desire to get better
Character – good student, manners, respectful of others
Summer Volleyball Opportunities:
Flagler College Volleyball camp
YMCA camp
Volleywood clinics, camps
Others
YOU NEED TO PRACTICE THIS SUMMER.
Here is the Volleyball Schedule for the 2018-19 school year.
Volleyball
Coach Conrad held his second volleyball clinic at Sebastian Middle School on April 18th and 19th..
This unique learning experience featured Head Coach Matt Affolder and several players from his team at Flagler College. The Flagler College volleyball team were league champions and made it to the elite eight in the NCAA volleyball tournament. The clinic was attended by more then 25 Sebastian students. Students learned the fundamentals of passing,setting,serving and hitting. Fly Eagles Fly!
---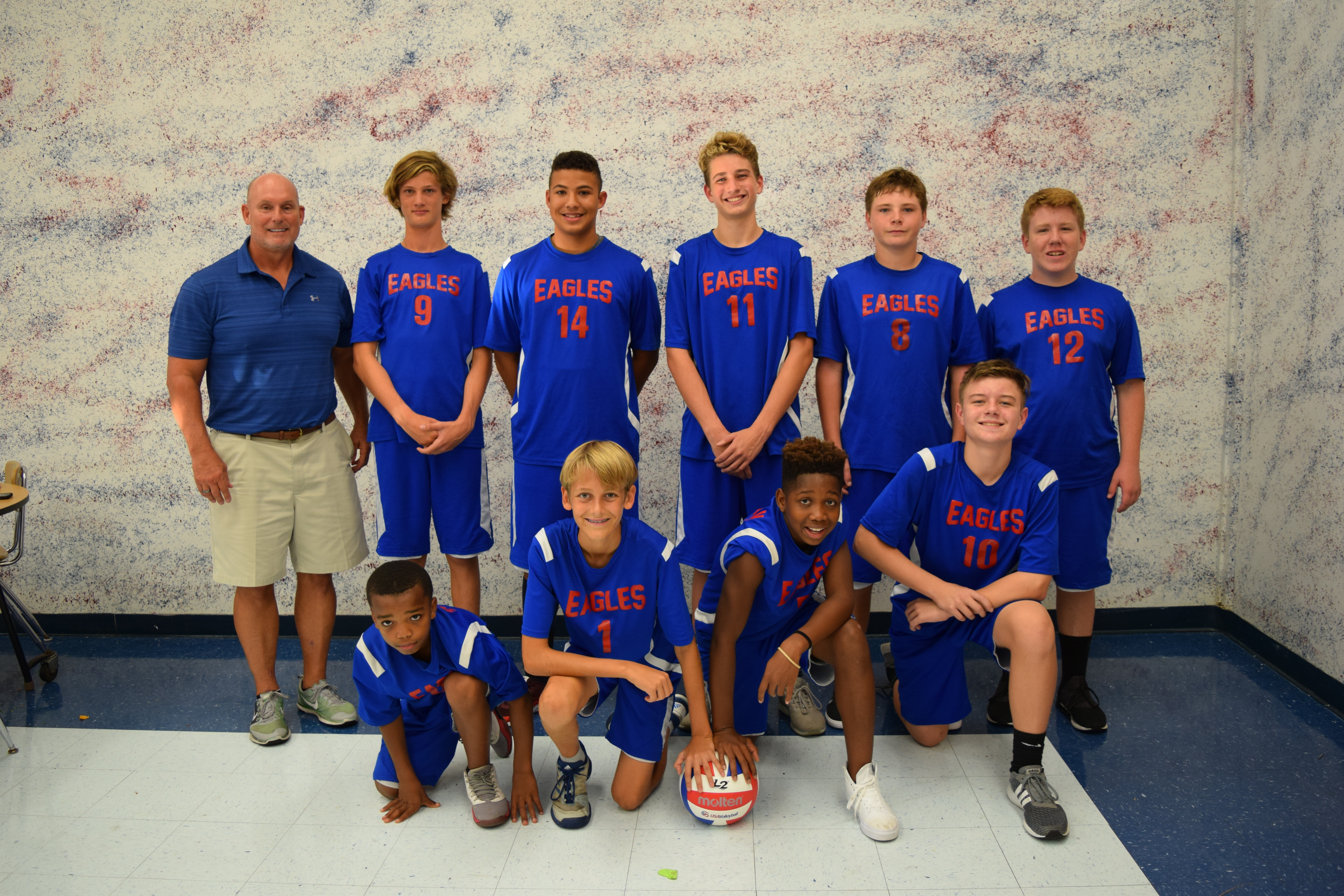 ---