Welcome to Sebastian Middle School's Guidance Page
Mr. Darren Tagliarini – School Counselor:  All 6th grade students and 7th grade students with the last name A – L  (904) 547-3846
Leanne Fortune – School Counselor:  All 7th grade students with the last name M – Z and all 8th grade students. (904) 547-3846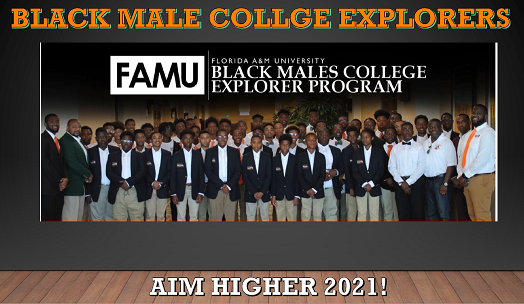 Learn More:   Click Here and Here
Attention: 8th Grade Boys
Errol Wilson, Director and Principal Investigator is  pleased to invite you, district staff, high school administrators, school instructors, guidance counselors, FAMU Alumni, parents, students, and friends to join their virtual recruitment information session about the summer institutes for males of color on Saturday, May 15, 2021, at 11 A.M.  They have two (2) opportunities for participation this summer with males of color that feature direct instruction, academic & career planning, mentoring, mental health & healthy living sessions, non-cognitive skills development, $1000 back-2-school scholarships, and much more.  There is no cost to participate for most students.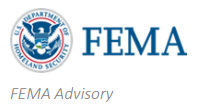 Applications are now available for the FEMA National Youth Preparedness Council.
8th Grade information / Important Dates Below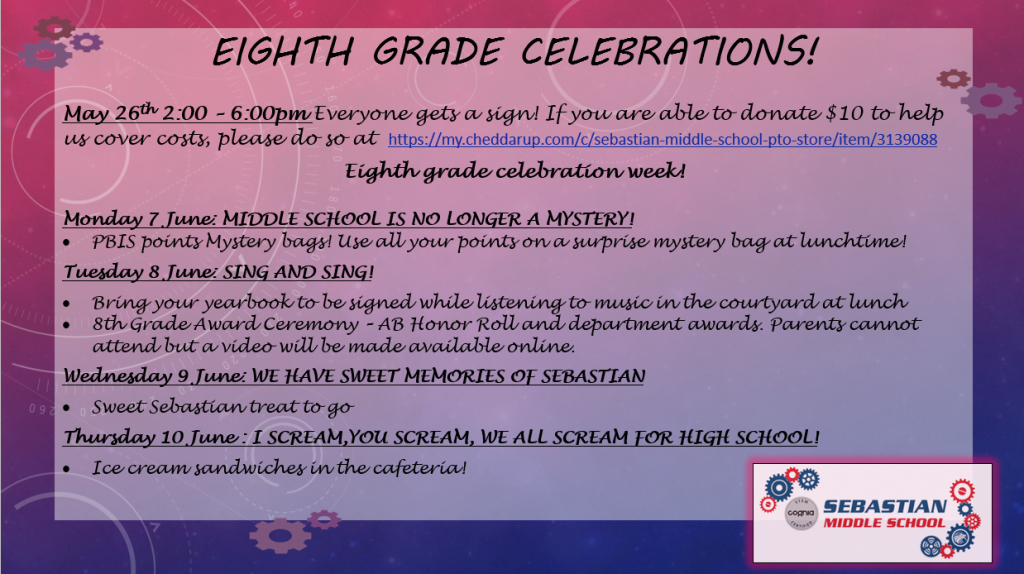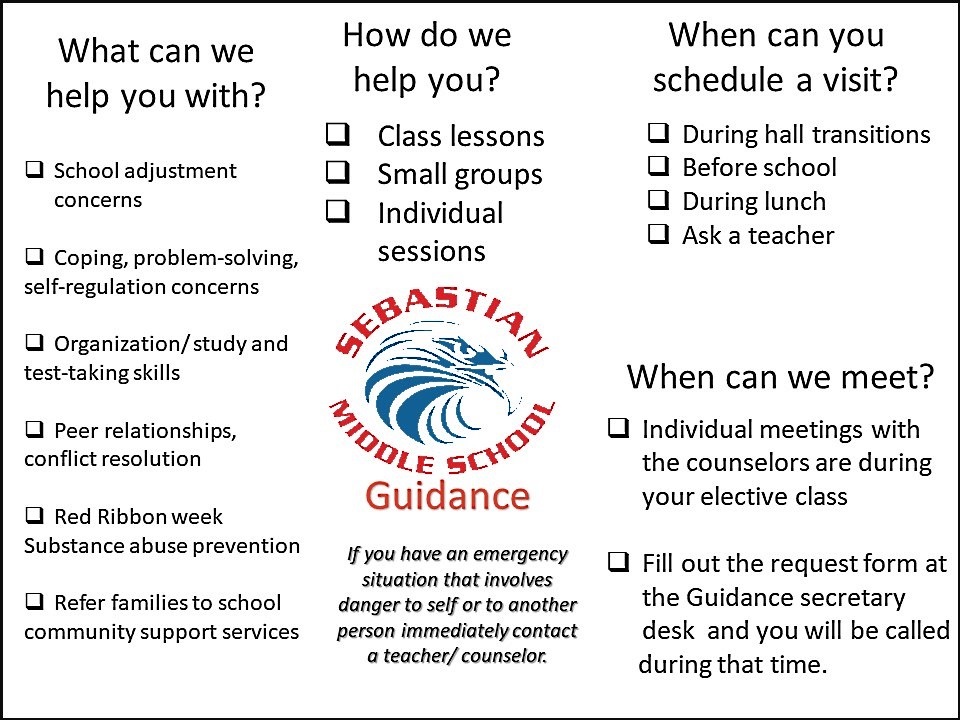 Guidance Services
St. Johns County Schools have guidance departments in each one of it's schools. Our counselors' statement of guidance philosophy is as follows: ST. JOHNS COUNTY GUIDANCE OBJECTIVES We believe and adhere to:
The work, dignity, and uniqueness of the student.
Respect for and acceptance of the student as he/she comes to us with the values of his/her social and cultural environment.
The students capacity for self-actualization, self-determination, and self-discipline.
Provide significant and holistic counseling techniques for the maximum potential of students.
Guidance as an integral part of creating life-long leaders and global citizens.
Guidance services for students that are primarily developmental and preventative.
A guidance program which is supportive to the total school curriculum.
Cooperative relationship involving school, home, and community.
The constant striving of counselors for improvement and professional growth in order to facilitate this philosophy.
8th Grade Important Information
Additional 8th Grade Dates: