Welcome to the Sebastian Middle School Band Home Page!!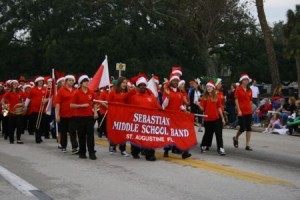 Welcome to the Band Home Page!
Hello and welcome to band and chorus at Sebastian Middle School! I am so pleased to continue my journey here and continue building a great performing arts program at Sebastian! Last year was a wonderful experience for me and I've grown to love this school and the students here. We worked very hard last year creating higher standards and expectations, and the return for all the hard work was enormous! Concert Band received an Excellent rating at festival and our Spring Concert was phenomenal! I could not be prouder of my students! I look forward to the challenges and work we face together this year!