Where you help SMS Students Soar!
Sebastian's Middle school dedicated and tireless Community and Parent volunteers play an invaluable role in helping our students to be number one in our community.  You can be part of our Team!  The evidence is in; when schools and volunteers work together to support learning, everyone benefits.
Who:  Most students at all levels, even middle school, want their families to take active roles in between home and school.
When:  When parents come to school regularly, it reinforces the view in the child's mind that school and home are connected and that school is an integral part of the whole family's life.
Why: Decades of research show that when parents are involved, students have the following:
Higher grades, test scores and graduation rates
Better school attendance and self-esteem
Increased motivation
Lower rates of suspension
Decreased use of drugs and alcohol

*From the National Coalition for Parent Involvement in Education Partnerships at John Hopkins University: National PTA.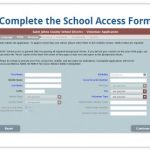 In a continuing effort to provide safety and security to our students and staff we ask that you complete a School Access From if you plan to enter a facility in the St. Johns County School District. This includes if you would like to participate in activities such as field trips, book fairs, field days, as well as readers, tutors, mentors etc. Click Here for the School Access Form.
There are Many Ways you can Volunteer...
Donating box tops. Please drop them off in the front office or in your student's homeroom.
Be a mentor! Only 30 minutes a week or every other week.
Support Teachers…helping them with various projects.
Chaperoning field studies, dances and other school events.
Join the PTO…it's FREE! 
Become an SMS Business Partner!