Sebastian's School Beginnings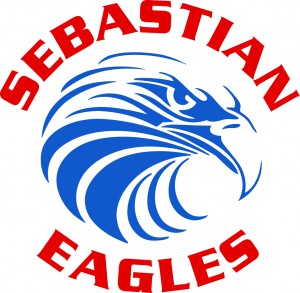 Opened in 1991, and located just north of historic downtown St. Augustine, Sebastian Middle School serves 6th, 7th, and 8th grade students from the greater St. Augustine area. The school property is situated on 77 acres of land; the school building and parking lots have a 21-acre footprint, the athletic field is 15 acres, and the rest is protected wetlands.
---
Vision Statement
Sebastian Middle School will cultivate high achieving, college and career ready students who excel in a complex and changing world.
---
NCLB School Public Accountability Report (SPAR)
---
Quick Facts
Population averages 600-800 students
Feeder Elementaries: Crookshank, RB Hunt, Ketterlinus and Palencia
Feeder High School: St. Augustine
School Colors: Red, white and blue
School Mascot: American Bald Eagle
---
Program Highlights
ACCESS (Academy for College and Career Educational Success at Sebastian)
AVID (Advancement via Individual Determination)
ESE programs- Support Facilitation, VE, ID and ASD
ESOL Services
GPS (Gifted Program Studies)
National Junior Honor Society
PTO
School Advisory Council
Take Stock in Children School
Digital One-to-One School
---
Special Events
Several special events will occur during the school year and will be publicized with details for your information. Sebastian traditionally holds the following annual special events: Science Fair  and History Fair provides students with the opportunity to showcase their science and history knowledge. School winners will move on to county competition. Each year Sebastian has proudly sent students on to district and state competitions.  We also participate in field studies that support our social studies curriculum, including Tallahassee (7th grade Civics) and Washington, D.C. (8th grade U.S. History).
Save