JOIN A SMS CLUB  !!!!
Art Club with Ms. Hagy and Ms. King
Description and Permission slip

Hello S.M.Art Students! (Sebastian Middle Art)
The Art teachers are offering Textile club on Thursdays beginning January 17, and ending the last Thursday in February.  Club will end at 3:30.  Students are required to send in a signed permission slip.
They will be doing Shibori, and some sewing.  Kids will also be invited to help teach Shibori to upcoming 6th graders at the Jan 30 Open House.
Please contact Heather Hagy  or Kelly King  to secure your spot.
---
Cross Country:
Coach Hayes
Cross Country is designed for all levels of runners. Our program is designed to introduce students to goal setting and competition as well as to promote physical fitness. We train on Tues. and Friday after school until 3:30pm. The team will run a schedule of meets on Wednesday afternoons. Schedule to be announced.
---
SWAT Club:
SWAT works to change the social norms associated with tobacco. This means we want to change the way people think about tobacco… making it less desirable, less acceptable and less accessible. We do this by advocating for change in local policies that affect how tobacco is marketed, how it is sold, and where it can be used. SWAT members can expect to participate in a wide range of activities including community education and outreach, public speaking, collecting data, and media advocacy. SWAT members advocate for these goals by leading projects guided by professionals. As a member, they decide how to use advocacy to cause social change in a fun, cool and creative way. The important part is, SWAT gives youth real world experience: community service hours, college application building opportunities and hands on experience in leadership and advocacy.
 SWAT meets the last Tuesday of the month at 2:00 -3:30 in the Eagles Nest.  An activity bus is available.  Please see Ms. Fortune for a parent permission slip.  Thank you.
---
Builders Club:
Ms. Pardo – schedule to be announced.
---
Music Club:
The Music Clubs are run by Mr. Rogers:

First Lego League Robotics Club
We will be meeting on Tuesdays and Thursdays until 3:30.  Ms. Harvey will be leading this organization.
Dungeons and Dragons Club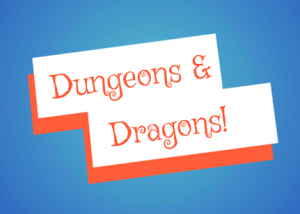 NEW Club at SMS! Come one, come all, to Dungeons and Dragons! Dungeons and Dragons is a tabletop role playing game in which students come to-gether to solve problems, overcome obstacles, and have a ton of fun. Play as an elf, a half-orc, a goblin, or just a plain old human. Ms. Ludwick will be the acting DM (Dungeon Master) for this club. There will be two ses-sions, one on Tuesdays, and one on Thursdays, 2:00—3:30 each day. Each session can have a maximum of five play-ers, because the table can get very crowded very fast! Students will be chosen to participate via lottery if more than ten students ask to join. Students may only join if they have a C (70) or above in all their classes.
Vex IQ Robotics

Ms. Brown will be heading this Club and will meet every Tues/Thursday after school from 2:00 – 3:30pm.
---
Drama Club: – run by Mr. Hodges. Schedule to be announced.

---
Ms. Reese meets with the students in the National Junior Honor Society on Thursdays 2:00 – 3:30pm. Starting date to be announced.
Dance Club / Team:

Auditions are Tuesday, October 23 right after school. Permission slip and appropriate attire necessary. Please contact Ms. Burkhardt for more information. (Click above for Permission slip).
**This club will meet on Tuesdays from 2-3:30pm the week after auditions. An activity bus is available for transportation if needed.